MICE ON MAIN THANKS
THE METROPOLITAN ARTS COUNCIL!
Mice on Main wants to thank the Metropolitan Arts Council for awarding a $1500 grant to assist in the production of Mice on Main: The Christmas Play, which was presented in Greenville at the Kroc Center on December 12 and 13, 2014 by the Salvation Army Boys and Girls Club Players.

This program was funded in part by the Metropolitan Arts Council with funds from the City of Greenville, BMW Manufacturing Company, Michelin North America, Inc., SEW Eurodrive and the South Carolina Arts Commission.
Mice on Main Street?
Couples, families, business groups, and people out on their own look for the mice. Thanks to Jimmy, all the mice are in their places, ready to greet the scavenger hunters. Uncle Miles, who's part Italian, loved meeting seven-year-old Thomas from Milan, Italy.
Something New

!

!

!

!

!
Purchase the book
on Amazon.com &
Autographed Copies at MastGeneralStore.com!
Also, find our books, games, and t-shirts at the fine Greenville retailers listed on our "Where to Buy" page.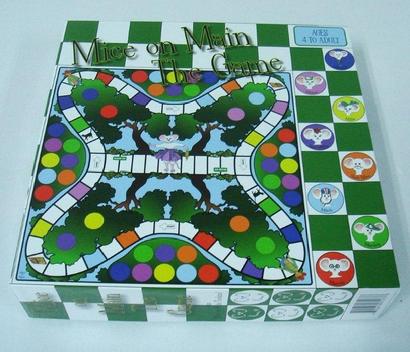 Mice on Main: The Game: $19.95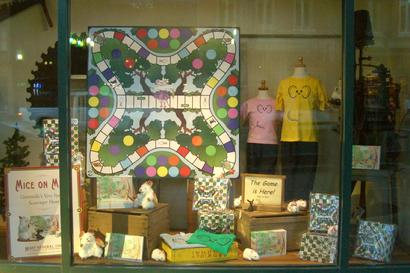 Here's the Mice on Main window at Mast General Store. Find "Mice on Main" games, books, and t-shirts for sale at Mast.
"Mice on Main" books, t-shirts, history, where to buy, mouse hunt tips: Greenville, SC
M
Mice On Main©
Copyright 2008-2015 Linda Kelly and Zan Wells